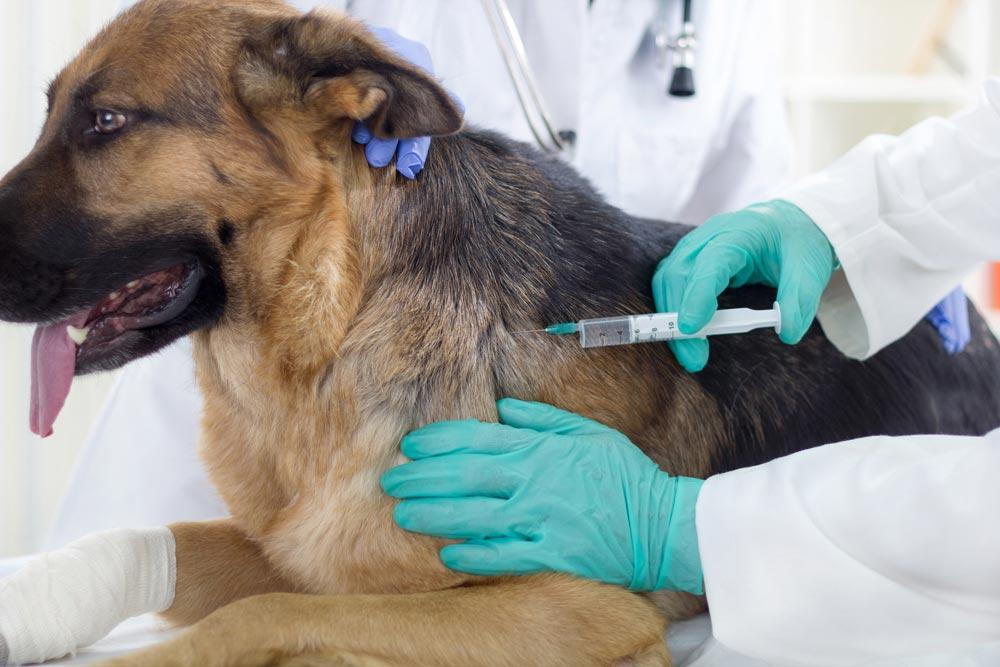 Pet vaccination is the best tool for preventing diseases and maintaining good health among your pets. Vaccination is also in the best interest of the public, as most diseases may spread from one pet to another or even to humans. There are various kinds of vaccinations that pets need. At All Care Animal Clinic in West Palm Beach, FL, we understand the importance of vaccinating your pet. Our experienced veterinary team will help create a vaccination schedule for your pet and let you know when the vaccines should be administered. Here are some guidelines on when your pets will need to be vaccinated.
Vaccine Schedules
Our veterinarian is the best person to schedule your pet's vaccinations.
Dog Vaccinations
Core vaccinations include those for canine parvovirus, distemper, canine hepatitis, and rabies. Non-core vaccinations are provided based on your dog's risk of exposure. These include vaccines for Bordetella bronchiseptica, Borrelia burgdorferi (Lyme disease), and canine influenza.
A puppy might receive antibodies in its mother's milk when breastfeeding if the mother has a strong immune system. However, all puppies need core vaccines. They can begin receiving vaccines at the age of six or eight weeks old. At least three vaccines can be provided at three- or four-week intervals by our veterinarian. At 16 weeks of age, the final dosage should be given.
Certain vaccinations can be administered to adult dogs once a year, and others may be provided every three years or more.
Cat Vaccinations
Vaccines for feline panleukopenia (distemper), feline viral rhinotracheitis, rabies, and feline calicivirus are the core vaccines for cats. Non-core vaccinations include feline Bordetella bronchiseptica, Chlamydia felis, and feline immunodeficiency virus. These are given based on the cat's lifestyle, including whether or not it is an outside cat.
When the kitten is about six to eight weeks of age, our veterinarian can prescribe a three- to a four-week set of vaccinations on a monthly basis until the animal is 16 weeks old. Adult cats may be revaccinated once a year or every three years.
Start Your Pet's Vaccine Schedule
Getting your pet vaccinated is an important part of preventative vet care. It is vital to start your pet's vaccination schedule when it is young. At All Care Animal Clinic in West Palm Beach, FL, our veterinary team will tell you everything you need to know about vaccines for your pet. In addition, we offer flea and tick prevention services, which help avoid illnesses, such as Lyme disease. Our goal is to keep your pet happy and healthy. To learn more or to schedule your pet's appointment, call us today.